FINANCIAL FLEXIBILITY TO COVER YOUR COSMETIC CARE
Our office works with two financing companies that allow our patients the flexibility and affordability for your cosmetic care. With industry leading low interest rates and favorable terms and conditions, patients are able to put the cosmetic care they want within reach. To determine which financing company is right for you, please see specifics below.
ASPIRE – ACU LIFESTYLE LENDING
Our office partners with ACU through their Aspire program. Aspire provides on-the-spot financing with a Visa credit card or personal loan option that allows our patients the treatment and care they need without delay. Aspire will save you time and money, with no hidden fees and competitive fixed rates. Once approved, ACU pays the business directly, so you don't have to!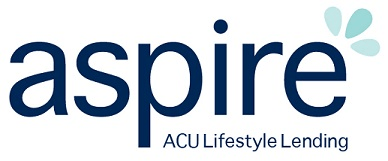 CARE CREDIT FINANCING
Care Credit is an industry-leading healthcare credit card that is designed for your health and wellness needs. Once approved, patients can use this card to pay for out-of-pocket expenses not covered by medical insurance. With promotional financing options, including short terms, fixed monthly payments, and little to no interest rates, Care Credit makes cosmetic procedures obtainable.